DALLAS CHAPTER 7 BANKRUPTCY LAWYER
LET US GUIDE YOU THROUGH THE PROCESS FROM START TO FINISH
CALL US AT (214) 638-0345 FOR FREE!
Are you searching for a legal team that is completely committed to protecting your rights, interests, and your finances? If so, then look no further than The Law Offices of Roger Fuller. Our firm was founded upon client-focused principles and we still operate according to these values today.
We understand that few things are as overwhelming or intimidating than filing for bankruptcy. Our bankruptcy attorneys in Dallas want to make this upcoming legal process as stress-free as possible by starting every case with a completely confidential, complimentary bankruptcy case evaluation.
NEED A FRESH START? CALL THE LAW OFFICES OF ROGER FULLER TODAY.
If you are up against more debt than you can handle, it may be in your best interest to consider filing for Chapter 7 bankruptcy, also known as straight bankruptcy or liquidation. This is considered to be an especially viable solution for individuals and families who do not have a stable income and do not have a lot of equity in their assets.
Because Chapter 7 essentially eliminates consumer debt, many people have found financial freedom after filing for Chapter 7. It is important to note that bankruptcy may not be the best option for everyone suffering financially. If you want to learn if you qualify for a fresh start, we encourage you to speak with us today.
With the help of a Board Certified Dallas bankruptcy attorney from our firm, you could get that fresh financial start you need to move on with your life.
HELPING CONSUMER DEBTORS FOR 20+ YEARS
Take a look at a small sampling of some of our client testimonials:
"Thank you so much for all you did to help me through my divorce and financial distress. I really appreciate your patience and willingness to allow me to make payments."
"Roger, I don't know what I would do without you. I really appreciate you and all you have done for us."
At The Law Offices of Roger Fuller, our Chapter 7 bankruptcy attorneys in Dallas strive to give you the tools and resources that you need for success. Since 1990, we have been helping consumer debtors throughout Texas shed their financial hardships and begin living life free from creditor harassment and paralyzing debt. We are prepared to do the same for you.
Do not let the misconceptions and myths of bankruptcy prevent you from getting the help that you truly deserve. Though you may feel as though there is no remedy to your current situation, you must know that our professional Chapter 7 attorneys in Dallas can help find atailored solution to your current problem.
We are not here to judge or place blame. We are here to implement strategies.
After serving clients for decades, we know how to help you!
TAKE A CLOSER LOOK AT CHAPTER 7 BANKRUPTCY IN TEXAS
When an individual files for Chapter 7 bankruptcy, certain assets may be sold to pay off the debt that they owe creditors. Chapter 7 bankruptcy may be is used to wipe out much of an individual's debt, such as credit card debts, as well as debts caused by bank loans, court judgments, and medical bills. Debts that do not qualify for liquidation include certain tax debt, student loans, government fines, child support, and alimony.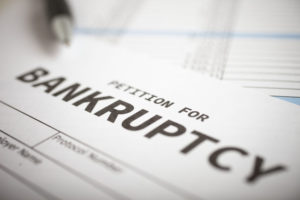 Assets that are typically exempt include:
Up to $22,975.00 each in equity in a home for an individual
Up to $11,500.00 in cash, tax refunds, and U.S. savings bonds
Up to $3,675.00 in equity in a motor vehicle for an individual
Furniture, clothing, household goods, and more
ARE YOU ELIGIBLE FOR CHAPTER 7 IN TEXAS?
Not everyone who wants to file for Chapter 7 bankruptcy will be eligible. To avoid abuse of this process, all debtors will be required to take what is known as a "means test," which will compare their income to the median income of a household of a similar size in their location. If your income is actually higher than the median, it does not mean you are automatically disqualified from filing, but we recommended that you seek legal counsel to further discuss your eligibility.
SEEKING LONG-TERM DEBT-RELIEF? WE CAN HELP!
CONTACT OUR DALLAS BANKRUPTCY ATTORNEYS TODAY.
We understand how daunting and overwhelming filing for bankruptcy can be for many individuals. This is why we strongly encourage you to contact us as soon as possible. We would be happy to answer your questions regarding Chapter 7 bankruptcy and discuss your financial situation.
CONTACT OUR OFFICE
GET STARTED WITH A FREE CONSULTATION
CONSUMER BANKRUPTCY
HOW CAN WE HELP YOU?